Superior Automotive Locksmith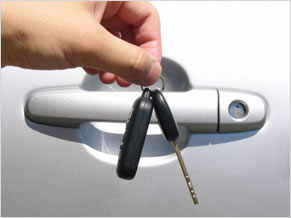 Superior locksmiths who are reputable and trustworthy will respect your property. They will do any job that you need with great attention to detail. When you need the help of an automotive locksmith in Superior, Colorado, only one company should come to mind. That company is Superior Locksmith Experts. We have a team of insured professionals who have worked hard to establish themselves by obtaining the proper certification through many years of experience. They are familiar with all types and models of vehicles, whether you drive a Ford, Honda, Mazda, Lexus or anything else. When you need to have a transponder key created, they are able to do it for you. When you need to get back into your car after a lockout, they are able to provide you with the assistance that you need. 24/7 availability sets us apart from other auto Superior locksmiths. Give us a call today if you would like to schedule a complimentary consultation.
Call today: (720) 324-2910
We would be glad to provide you with a price quote for any of our services so that you can see how affordable we are. Ask us about:
Unlock Car Doors
Key Extraction
Smart Keys
Lock Replacement
Transponder Keys Made
Opening Car Doors
Automotive Keys
Broken Key Extraction
Or anything else!
We want to ensure that you can get back on the road if you are having a setback due to your vehicle's security system. We are the pros when it comes to locks and keys. Call Superior Locksmith Experts to find out more about us.
Call us today: (720) 324-2910